Short sale vs. Foreclosure: What's the Difference?
Though both short sales and foreclosures provide financial relief to homeowners who are unable to make their mortgage payments, they are two entirely different processes that result in significantly different consequences for the homeowner.
Initiated by the lender, rather than the borrower, a foreclosure is the lender's last option, in the case that a borrower can no longer make their mortgage payments. In a foreclosure, the lender seizes the borrower's home to try and make back the money they've invested. Most often, foreclosures take place after the homeowner has already abandoned the home, but if the homeowners have not left, they are evicted.
When a foreclosure takes place, it is typically a much quicker process than going through a short sale as the lender will try and liquidate it as quickly as possible.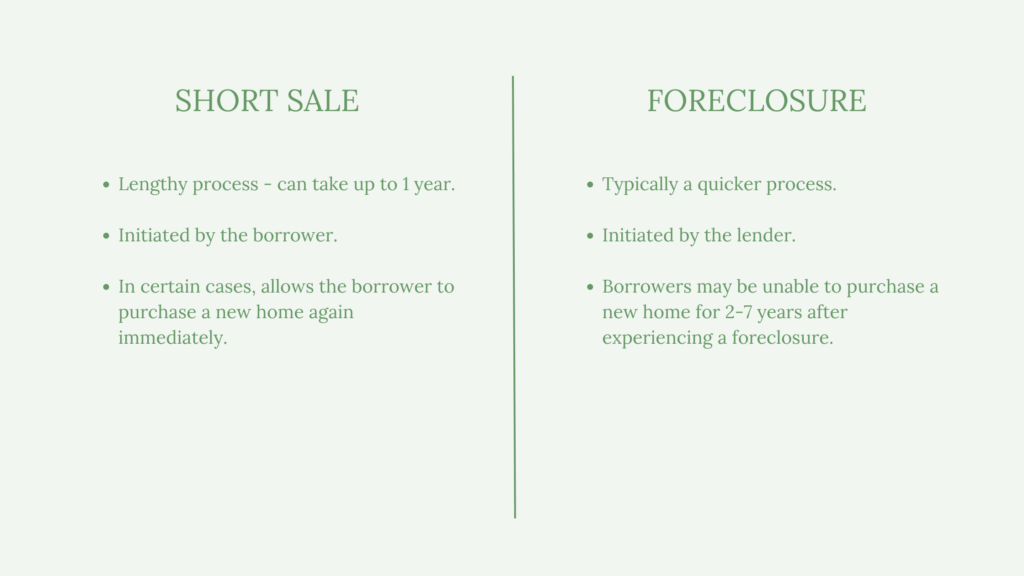 Foreclosures are kept on a borrower's credit report for seven years and can prevent the borrower from purchasing a home for 2-7 years after the home is seized by the lender.
A short sale, which is typically a much longer process, is less damaging to a borrower's credit. And, in some cases, allows the borrower to purchase another home immediately.
To learn more about the difference between a short sale and a foreclosure, contact me today!